What does a contract research organization mean?
A contract research organization (CRO) is a company that provides its solutions and expertise to other companies ranging from pharmaceutical, biotechnology or medical industry. In this case, research services are outsourced on a contract basis.
By using contract research organization services, companies can save a significant amount of money. This is relevant, especially for small companies that do not possess laboratories or necessary well-educated staff.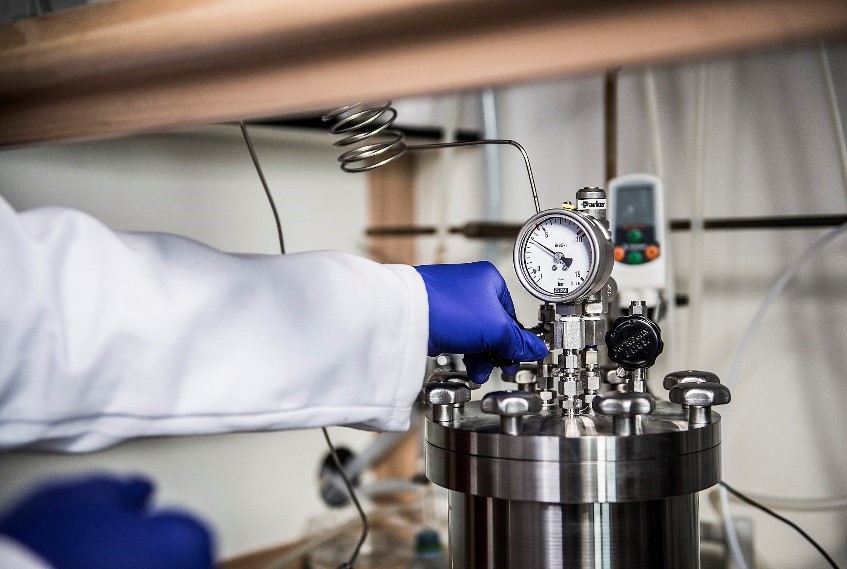 However, even for big companies, for example, from the pharmaceutical industry, it is still intriguing to use the services of custom research organization. With this service, they can get not only expertise they might not currently have, but also, they can save time. Consequently, they can focus on their own advanced research and leave the rest for contract research organizations with this approach.  
Even great academic research often requires industrial backing and excellent synthesis capacities to bring ideas to the market.
Santiago lab with experience from many international projects is here to close these gaps.
Contract research at Santiago lab
At Santiago lab, we focus on contract research in the fields of organic, bioorganic and medicinal chemistry. We have already collaborated with many international companies and academic institutions. Examples of these companies can be found here.
Services provided by Santiago lab
Reaction optimisation
Analysis of impurities
Chemistry consulting – Santiago lab provides comprehensive chemistry consulting in organic, bioorganic and medicinal chemistry research.
With contract research organization Santiago lab, you do not have to worry about the confidentiality of your data since this is our top priority from day one. Usually, NDA (non-disclosure agreement) is signed before our first meeting with a client.
Our typical client might be a small start-up company with an exciting idea about chemical compounds with unique biological activity, but without a synthetic lab and personnel to synthesize these molecules. For some other clients, we can optimise their crucial synthetic step that is blocking their progress to an industrial scale. Alternatively, we can provide capabilities to large pharmaceutical companies that are in urgent need of advanced intermediates for their libraries. 
The contract research projects at Santiago lab are typically charged as FTE, and therefore, only a specific number of scientists (of which 100% hold a PhD in chemistry) are working on the projects directly. However, at Santiago lab, we believe in the power of teamwork. For that reason, we are having meetings within our team at least once a week, where everybody contributes by their ideas to all ongoing projects. Thus, the client is paying only for one pair of working hands in the lab but gets all Santiago´s brains and knowledge.
---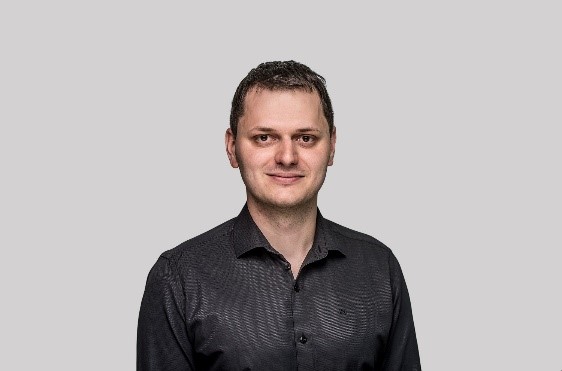 "From our experience, the best practice for quick results as a contract research organization is to start with a relatively small FTE contract, something like two weeks or month. After this initial period, together with our client, we can evaluate our first steps and achievements and set up long-term goals for their research."
Petr Slavik, Head of Chemistry at Santiago lab
---
For any contract research organization and their relationship with its client, it is necessary to be as open as possible and frequently report the research progress. For this reason, at Santiago lab, we are reporting to our clients every week. Depending on the nature of the research, the reports might be either PowerPoint presentations or online meetings.
One of the most significant advantages of contract research at Santiago lab is that our clients can always follow the course of the research and modify or update it when necessary. For example, if the synthesis of some products is taking too long, after discussion, we can easily change the synthetic pathway and prepare more accessible derivatives.
Moreover, Santiago lab possesses state-of-the-art analytical equipment, and therefore, it is no problem for us to run the challenging analysis in-house. During projects, we can easily monitor the progress of the reactions through our LC-MS or chiral HPLC, together with 1H or 13C NMR. If a more advanced analysis is necessary, we always have possibilities to do that. We can usually offer several solutions to the client´s problems, and it is up to them to decide what suits them best.
Finally, all the Santiago labs are located in Europe, namely in Prague, Czech Republic. With collaboration with our contract research organization, you do not have to worry about possible outsourcing of your important research to Asia or other regions, which might cause delays and complications to your progress.

Santiago lab is here to help you
Santiago lab is here for clients who want not only to outsource their research but also make serious progress in their scientific needs. We believe that you will be satisfied with our services.
We are always thrilled to help clients with their exciting research. If you want to know more about our experience as a contract research organization or if we can help you with your projects, write an email to Krystof Sigut on krystof.sigut@santiago-lab.com or reach him on the phone +420 776 750 591.
Drop us a line
We will respond as soon as possible, typically within 48 hours.